For the gift that keeps on giving, why not buy a sex toy for your loved one – or yourself – this Valentine's Day. Healthista team rounds up the best sex toys we've tried and recommend 
It's going to be a very expensive Valentine's. Brits are expected to spend £528 million on the romantic day, a 5 per cent increase from last year according to a new report from market research firm Mintel. 28 – 37 year olds are the biggest spenders, with 60 per cent of them buying gifts in 2017 and spending £81 on average.
It appears food and drink is the way to the lovers heart, with a whopping £128 million spent. But if you're looking to get a little more personal, flowers and chocolates aside, we have round up the best sexy gifts to really excite your partner or yourself.
The double pleaser
Lelo Ina Wave is the first vibrator designed to feel like your lover's fingers are caressing you. It's packed with dual action leaving you breathless from inside out by stimulating your G-spot and your clitoris with the help of ten vibrations and wave settings. 100 per cent silicone and waterproof, in three colour ways. Lelo Ina Wave makes the perfect sexy gift.
Tester says:
'I'd forgotten how much I loved the Rampant Rabbit in the late '90s. This, its modern and much more refined cousin, brought me new surprises. First, the silky silicone isn't cold and sticky latex so it's comfortable and clean to use.
'The clitoris massager has ten speeds and gets really powerful, if that's what you're into, which I am. I found the clit tip a little large but once I got the hang of maneovering it I was fine.
an enveloping and powerful massage in just the right spot
'The best part was the way the curved head moves backwards and forwards in different speeds against your G-spot, an enveloping and powerful massage in just the right spot. Don't let the pink or the size fool you into thinking this thing can't deliver. For that 'blended orgasm' – a cross between clitoral and vaginal stimulating – many of us love, this really does the job. I'd highly recommend it.'
The gentle sucker
The Satisfyer Pro 2
was included in our best vibrators for 2017 but it's actually more of a toy that uses pulsating airwaves. It essentially sucks on your clitoris using air suction technology, which sex shop Shh! says is taking over vibration.
With a whopping 11 intensities, the Satisfyer does all the work to make you orgasm – once you have it placed in the right position, you don't need to move it. The supple silicone nozzle, which can be removed for hygienic cleaning, engulfs the clitoris and gets to work in record climax time. It can be used in the bath or shower for an even more powerful effect.
This 'vibrator' is AMAZING
Tester says: This 'vibrator' is AMAZING. At first, I was sceptical and slightly confused as it made a low humming sound without any vibration and seemingly no indication it would drive me crazy down there. As I went ahead, I came to the realisation men aren't alone in finding the exact spot, which I knew was essential for it to work.
In the end, the Satisfyer gave me a sensation I hadn't ever had after less than a minute. Without any actual touching involved, the toy had somehow given me a prolonged and deep orgasm. I like how gentle yet effective it is, avoiding aggressive and often intimidating motions. I'm yet to use it underwater but imagine even better things.
Satisfyer Pro 2, £39.99 amazon.co.uk
The feminine dark horse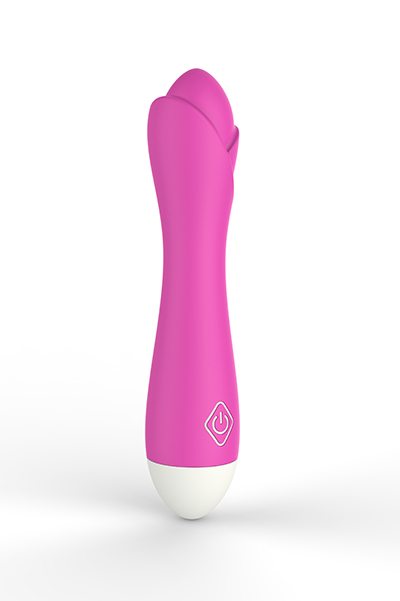 Although on the lower end of the price scale, the Ooh La La Flower Vibrator feels delicate and high quality to hold. This is due to the silicone material, which is great for soft skin contact. The flower design is feminine and perfect for a timid first time user. The tip allows for clitoral and G-spot stimulations, and looks like something familiar without being crude. You are spoilt with the choice with the waterproof vibrator having ten vibration modes, ready to use for two hours after a quick charge up.
This gave me multiple orgasms
Tester says: It wasn't scary to look at so I could recommend this to a new user and even give it as as a sex gift to anyone trying to branch away from a simple bullet. It was easy to get to grips with and actually more fun than I had anticipated.
The closed flower tip is more than just a pretty design; the ribbed edges serve a purpose to tickle unexpectedly. I'd go as far as to say this gave me multiple orgasms with clitoris stimulation over a 15-20 minute period until I was ready to part with it until next time.
The snug fit
We were looking forward to giving the cute Lovehoney Desire Clitoral Vibrator vibrator a go, seeing as it boasts the title 'The World's Best Vibrator' by Good Housekeeping. Out of 27, the Desire Clitoral Vibrator came top with a score of 74/100, pleasing 9/10 women.
The silicone pebble shape fits comfortably in the palm of one hand, with a tapered tip to target the right spot. Eight modes of vibration, each with 12 speeds of intensity, give the small wonder a lot of power all controlled with just two buttons. Despite this, is apparently whisper quiet.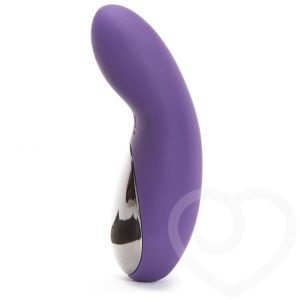 Tester says: The toy came zipped up in a small bag, which makes it easy to store and discreet. The material was silky in my hand, and the shape wasn't bulky but light and smooth. It's bigger than a bullet and smaller than a rabbit vibrator so it's a great size.
I had to charge it for 90 minutes before using it with a USB, and because I am used to a battery fuelled toy, I was confused at first. Once charged up it is straightforward with minimal buttons. I love how it only needs one hand to get a good angle. My only criticism is that while it wasn't that quiet, it sounded more like an electric toothbrush than a 'whisper'. I would definitely recommend this as a gift to someone who wants an easy to use, portable and intense vibrator.
The sexy toner
Lelo LUNA Beads™ are latex and phthalate-free for effective Kegel exercises to strengthen vaginal wall and pelvic floor muscles. The five vibrating options cause the pelvic muscles to contract for a comfortable pelvic workout for better sex, stronger orgasms and better all round sexual and female health.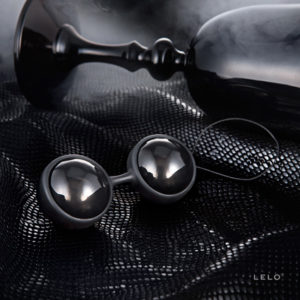 Tester says:  'This is the first time I've tuned in to my vagina in a health-conscious way and I highly recommend it. Having a stronger pelvic floor muscles is crucial for female health (think, avoiding incontinence), will give you more intense orgasms and who doesn't want those.
The two weighted balls on a string might seem big at first but once in, they feel comfortable I was able to walk around and even sit down without feeling they are were in the way. When they vibrate your body naturally contracts so you barely have to think about it – it's the easiest exercise in the world.
within one month of using these I really felt a difference with stronger sexual arousal
Within one month of using these I really felt a difference and so did my partner. There's definitely been some stronger sexual arousal and I just feel a bit tighter, down there. Excellent product!
Buy Lelo LUNA Beads on lelo.com
Read more
8 pelvic floor exercises to spice up your sex life
'Is it normal to pee when I laugh?'